Best Mic for YouTube?
You'll hear a ton of opinions when you ask: "What's the best mic for YouTube audio recording?" My short answer, for the price: The Joby Wavo Plus on-camera shotgun microphone is a superb choice. It's the microphone I've been exclusively using to produce my own content on YouTube for the past few months, if that tells you how well it works.
Over the last 6 years of producing photography tutorials on YouTube, I've had more than my fair share of audio "technical difficulties" — noise, interference, static, out-of-phase channels, etc. I've tried so many solutions, and nothing has worked well, until now… So, I'm sharing my review (including plenty of testing) on the Joby Wavo Plus shotgun microphone.
JOBY Wavo Plus Features
Before we get too in-depth, let's talk about some of my favorite features of this little microphone. For under $200 USD, I haven't been able to find a better solution. This mic was clearly designed with YouTubers on a budget in mind. It's light-weight, has a great range, it's inexpensive AND sounds great! Be sure to listen to the guitar audio samples in the video above.
Live Audio Monitoring
Tally Light
Internal Rechargeable Battery
30 Hr. Battery Life
Auto On/Off with Camera
High-Pass Filter
Safety Track
3.5mm TRS/TRRS & USB-C Outputs
Shockmount
$199 USD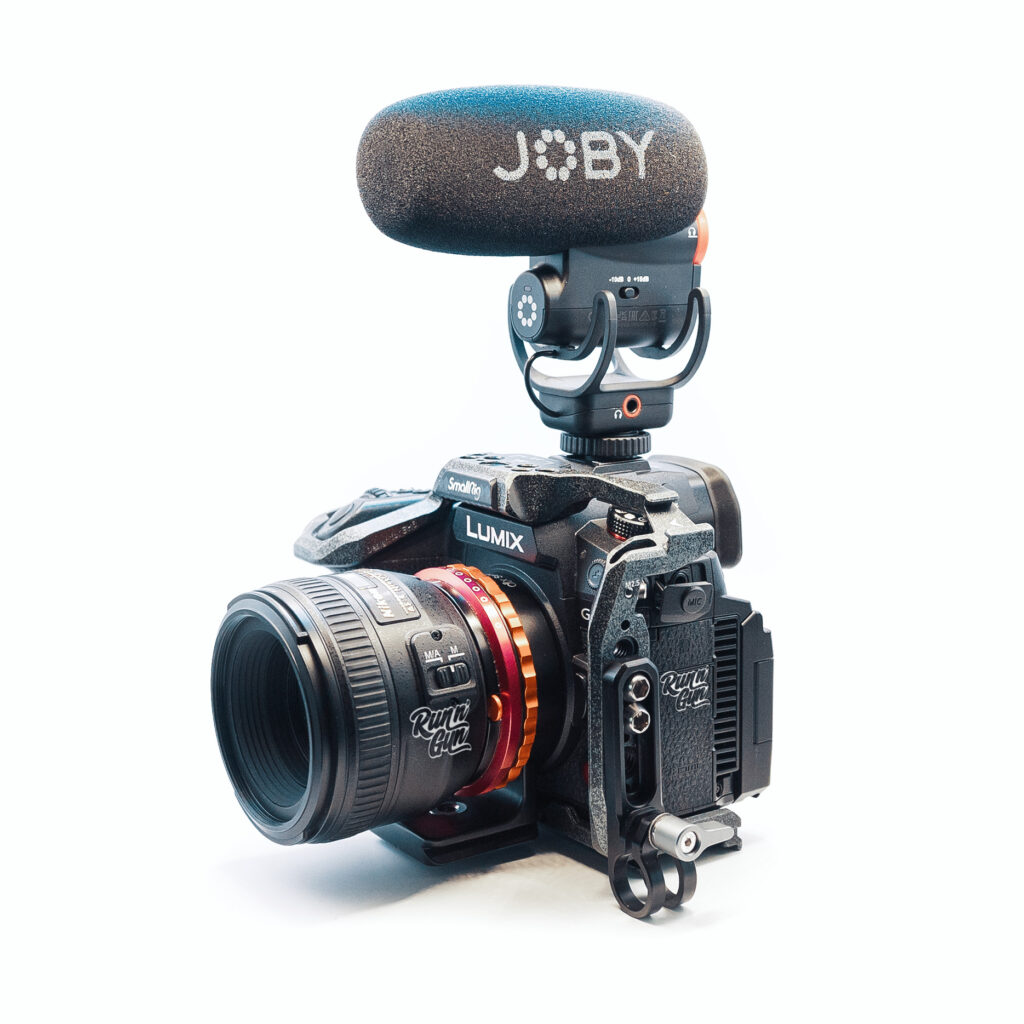 The Pros and Cons
With all of the features I listed above, it's pretty easy to see why I like this particular microphone. It does everything I need it to for a very reasonable price. I've used a lot of mics for YouTube including: wireless and wired lavaliers, external recorders, podcast mics and XLR shotgun mics, just to name a few.
One of the only cons to the Joby mic is that you really need to be within 3-6 feet (1-2 meters) of the device to get a clean audio signal. With that being said, you can certainly use this limitation to your advantage when recording. By keeping your microphone close to the sound you want to record, you'll limit background sounds that you don't want to be picking up.
Since the pickup pattern of the Joby Wavo Plus is somewhere between a shotgun and super cardioid mic, noise coming from behind the mic, or off to the sides, will not really be a problem. I recently used the Joby mic for a music video (still frames below), and was quite happy with the results.
Conclusion: JOBY Wavo Plus, the Best YouTube Mic
If I had to do my YouTube journal all over again, I'd invest more resources into getting quality Audio. When it comes to storytelling on YouTube, audiences are more likely to stick around to watch content with poor video quality and good audio, versus great video quality and poor audio quality. That's crazy to think about, considering YouTube is a VIDEO platform!
In my option the Joby Wavo Plus is the best YouTube mic for the money. It's light-weight, packed with useful features and most importantly, the audio sounds great. It would be a great addition to any YouTuber's toolkit. 
If you found this blog helpful, please Subscribe below and share it with your friends who may need a solid microphone. Don't forget to check out my Run N Gun Photography YouTube Channel for more Tutorials and Gear Reviews! Also check out my Official Run N Gun Shop for Lightroom Presets and Color Grading LUTs!