Yes, it's a little early in the year to talk about weddings, but I had the opportunity to shoot my first wedding of 2020 on Saturday. It was great to start the season early to get back into the mindset. 
Side note: Expect another blog post & video diving deeper into the details about some of my challenges and what I took away from this shoot. Not only was it my first wedding of 2020, but the first wedding I've shot in … well … quite a long time.  I had the upper-hand of this technically not being my first rodeo and knowing how the gig goes and the "money shots" to look for. BUT I also had the unique perspective of being out-of-the-loop enough to remember how it feels to shoot your first gig. 
But like I was saying before, shooting weddings truly is a mindset — you have to be in a certain state of mind to be successful and accomplish your "mission."  I think being a wedding photographer is a bit like being a military photographer. You have a pretty good idea of what's going to happen, but something (however large or small) always goes wrong and if you can't quickly adjust, you're in a world of hurt. 
So remember, above all when shooting weddings, flexibility is the key to your success.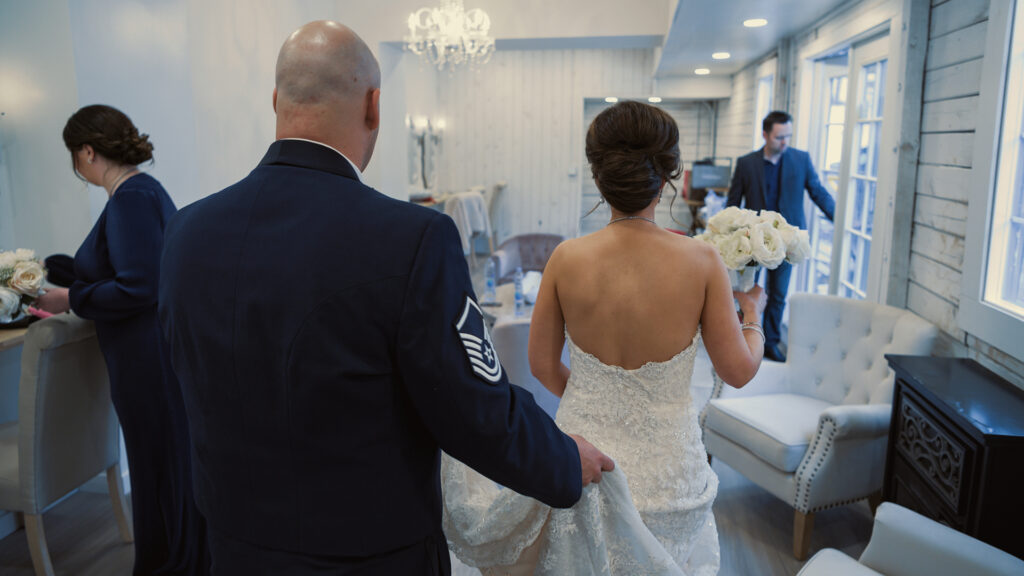 So here we are a day later with a sore back and knees, 3000+ photos (and another 2,000+ from my 2nd shooter), 200GB of unorganized media, an extra set of bags under my eyes AND a lot of excitement for my next wedding shoot. Overall, I truly had a great time.  It's a great to know these individuals are trusting YOU, the photographer, to document possibly the most important day in their life. You have a lot of power in your hands, and as Uncle Ben says, "with great power, comes great responsibility."
One of the biggest mistakes you can make is forgetting a piece of gear like a memory card or charged batteries.  To avoid that debacle and embarrassment, I do have a Pro Tip Video so that you never accidentally leave home without a critical piece of your kit.
Also remember, try not be discouraged when you get home and realize you've missed a few shots. It happens to the best of us; see the photo below. The more you shoot the more prepared you'll be and have more time to get the focus, composition and setting just right. Blurry shots happen. Under-exposed shots are going to happen as well.
So my over all advice? Practice, Practice, Practice.  
The more you shoot, the faster and more accurate you'll become. There's really no shortcut or secret for it. But I will be sharing that more in-depth blog and tips & tricks videos to make it just a touch easier VERY soon!