alpenglow
al·​pen·​glow [noun] : a reddish glow seen near sunset or sunrise on the summits of mountains.
Alpenglow is a breath-taking atmospheric phenomenon that occurs just before the sunrise peaks over the horizon, or right after the sunset disappears from sight. The pinkish-warm light (caused by light passing through the atmosphere) strikes the peaks of mountains causing one of the most ideal lighting conditions for landscape photographers. 
Take the photo a minute on either side, too early or too late, and your photo will be overexposed in light or a lost in darkness, respectively. Timing is everything.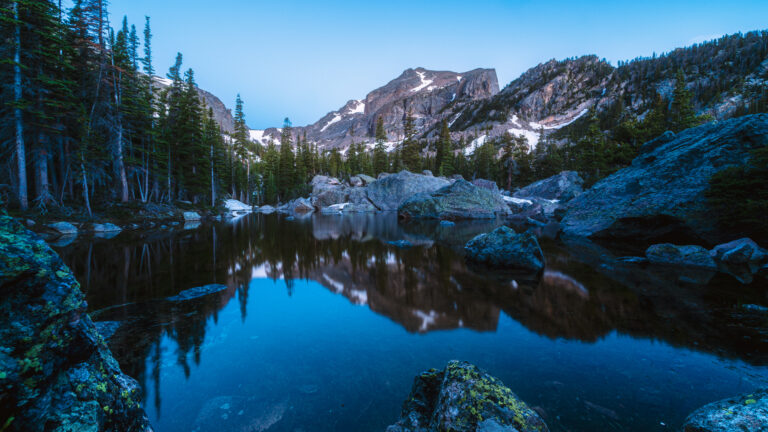 You can check out my Rocky Mountain National Park adventure behind the scenes video below, where Lewis Carlyle (Lewis Carlyle Photography) and I make an early-morning trek up a mountain in search of alpenglow. Keep scrolling for my photos and tips so you can capture alpenglow.
If you're going to attempt to capture Alpenglow, timing is everything — from the right hour of the day, to the right season of the year. 
I think it's important to clarify, Alpenglow isn't really at sunrise, it's just a moment before (Or a moment right after the sun sets). Because of the mountains' extreme altitude, the sun illuminates the peaks while the earth is still in darkness.  Light rays passing through the atmosphere at the perfect angle, cause the pinkish hues that are so sought-after.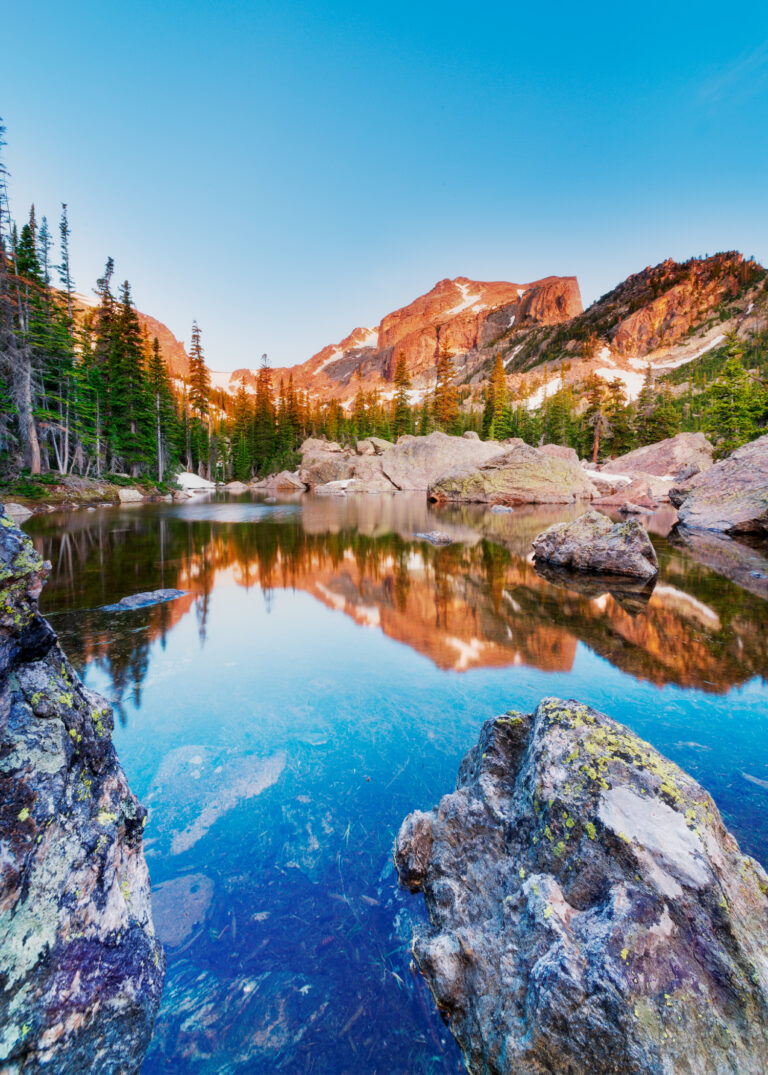 To catch this magical moment, you're going to have to wake up plenty early, long before the sun. You need to have your tripod planted and your camera ready to snap while it's still dark.  This means you'll be in the dark AND the cold, even in summer months, if you plan to make a trek into the mountains. 
Being properly prepared is half the battle of landscape photography. Anyone can shoot an average photo from the comfort of their vehicle at noon. BUT, not everyone is willing to hike up a mountain at 3 A.M. in moose country, to get a once-in-a-lifetime photograph. That's what separates the amateurs from the pros. If you plan on giving it a try, you'll need the proper equipment. I'll share what I bring in my photo bag down below.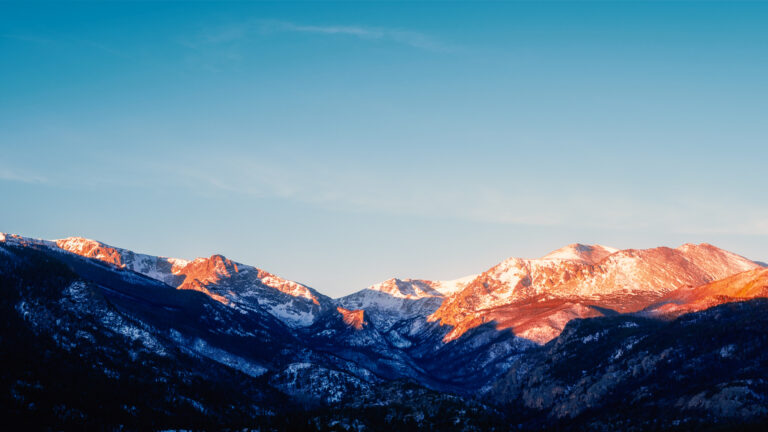 I'm working on creating an in-depth tutorial about how I process my Alpenglow Landscape Photos soon. You can download my Alpenglow Lightroom Profiles and LUTS here (Coming Soon!).
Until next time, get out and go shoot.