What's the Best Budget Tripod for Creators?
While camera technology is evolving daily, the tripod appears to stay pretty much the same for the last hundred years. Admittedly, a tripod review is no where near as sexy sounding as the latest camera body… but I'd argue that it's just as important. Either way we'll keep this review short, sweet and packed with info!
K&F Concept recently sent me their D255C4 Carbon Fiber tripod for review. As a content creator, I'm pretty darn impressed. It arrived right before my trip to Scotland, and some of the extra features were quite useful. As always, you'll get my fair and honest thoughts on camera gear no matter what. We'll also be giving a tripod away soon, so don't forget to Subscribe below!
K&F Concept D255C4 Tripod Specs:
Let's take a quick look at the D255C4's specs. I don't like to spend too much time on spec sheets, but rather the experience of using the gear. As someone who does a lot of landscape photography (climbing mountains and other long hikes), light-weight gear is a must. This tripod will save your back, especially if you're hiking miles in adverse conditions to a shoot location. It also folded up nicely to fit right in my carry-on luggage!
Light Weight: < 3 lbs.
16.5" Folded Down
Monopod / Walking Stick
Twist Lock – Easier & Safer than Snap Lock  (Especially in cold weather or when wearing gloves)
2 in 1 Phone MagicPlate
Sturdy, Solid Carbon Fiber & Aluminum Build
$135 USD
As. you can see in the video above, one of the legs is removable and can be used as a tripod… or a walking stick! This was a life-saver when hiking mountains in Scotland.
2 in 1 Phone Quick Release MagicPlate
This is seriously cool, and possibly one of my favorite features included with this tripod. The MagicPlate can attach to your phone, giving you a quick release and 1/4″-20 tripod mount for your phone! This was great for filming fast content with my phone when traveling light.
And a cold-shoe mount!? If you're a content creator that uses your phone in any capacity, this feature is amazing. You now have the ability to mount a mic or light to your phone. I've used it to mount my Joby Wavo Plus (as seen in the video above) for high quality audio capture, when filming content on my iPhone.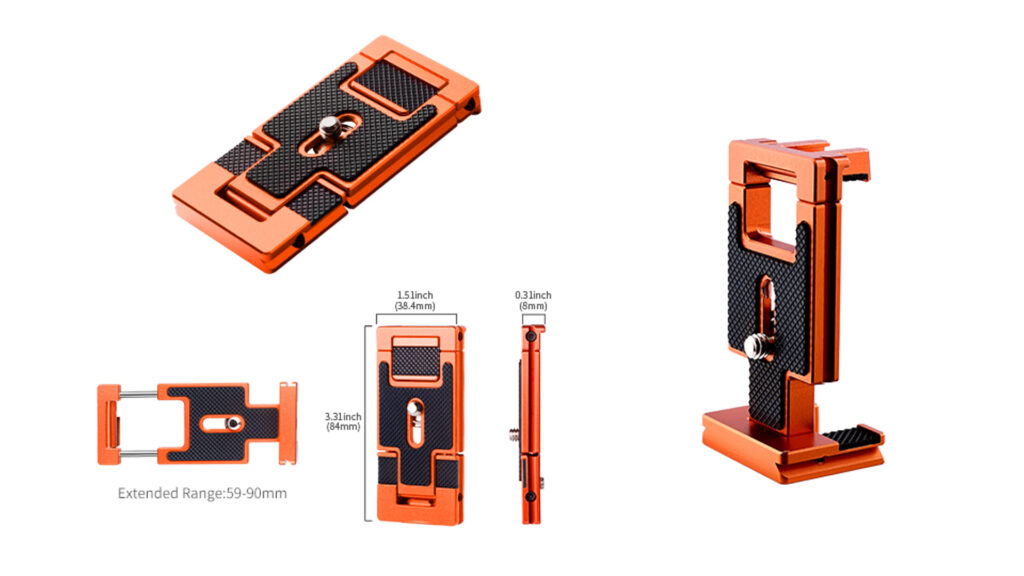 Time for a new Tripod? D255C4 Overview
Overall, I'd highly recommend this tripod. It's affordable, light-weight and packed with features. You can thank me after using it, when your back isn't screaming in pain from carrying it. To be honest, I've been inspired to thin out my collection of big, heavy tripods and go minimal. The D255C4 is exactly what I've been looking for, for quite a long time. At $135 USD, it's within most photographers' budgets and it will last you quite awhile. Heck I'll even do a follow up review in a year or so to see how I'm liking it.
If you're interested in this handy, low-budget tripod, be sure to use the code RunNGunPhoto for an extra 10% Off! Also check out my Official Shop and use code SUMMER15 for 15% Off all of my LUTs and Presets! Don't forget to subscribe below for monthly news letters and free content!
Until next time, get out and go shoot!