As many of you know if you frequent My YouTube Channel, I've made it one of my 2020 goals to shoot more film. Unfortunately one of my favorite looking films, Kodak Aerochrome is discontinued.
Aerochrome was a very unique color negative infrared film stock. When developed, it gave greens (like grass and trees) an other-worldly reddish-pink hue. It also seemed to give blues (especially nice, cloudy skies) a deep, rich tones. Although I'm a Space Force photographer, I'm still stuck on Earth, so Aerochrome film was basically the closest I could  get to photographing alien planets.
Until now …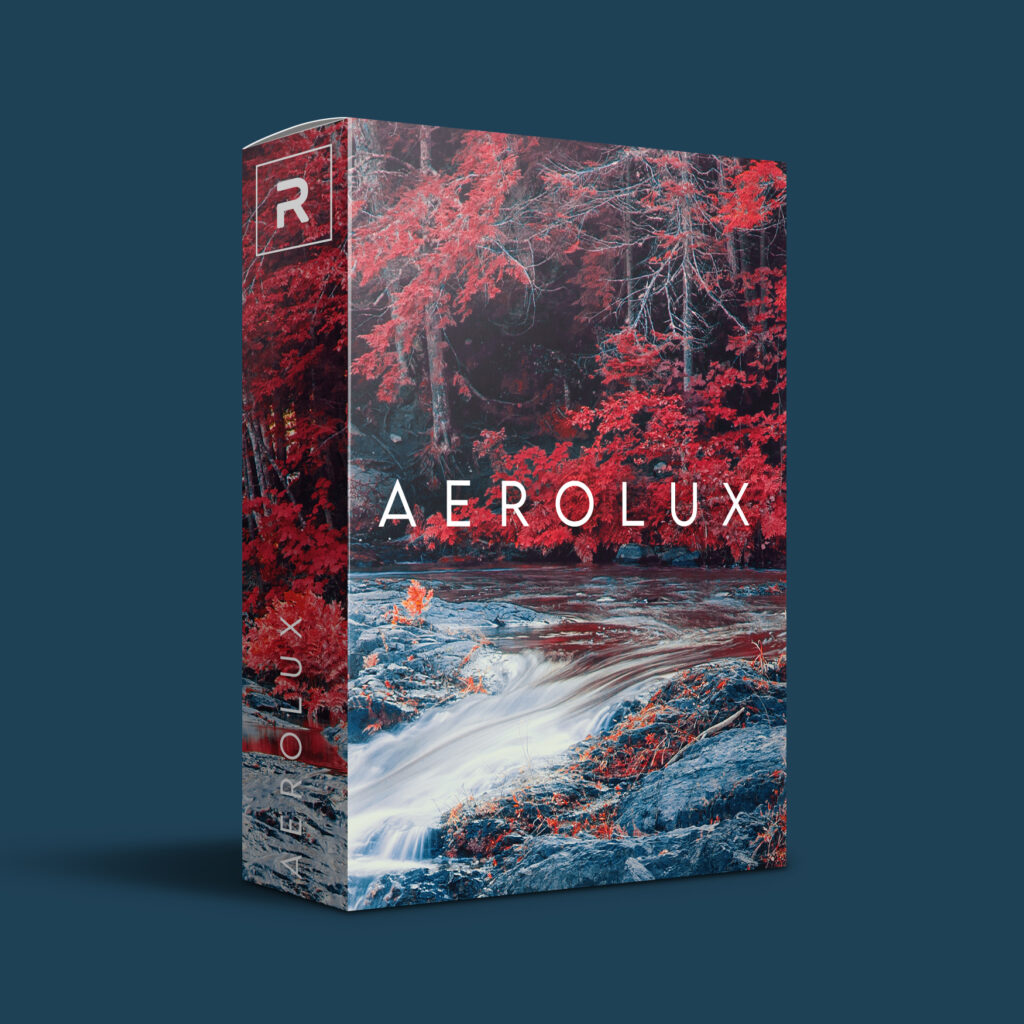 I've been working for months to perfect my New AeroLux LUT, which is now available to download from my shop. Just because Kodak no longer makes Aerochrome, doesn't mean this look has to be lost forever. 
I've had a ton of fun playing around with this LUT over the last few weeks and thought it's time I finally release it for everyone else to use as well.  It looks fantastic on the "woodsy" images I used to create the look. It really transforms the image into something incomprehensible.
If you post your images using this LUT, make sure to use the hashtag #aeroluxlut so I can see your awesome images!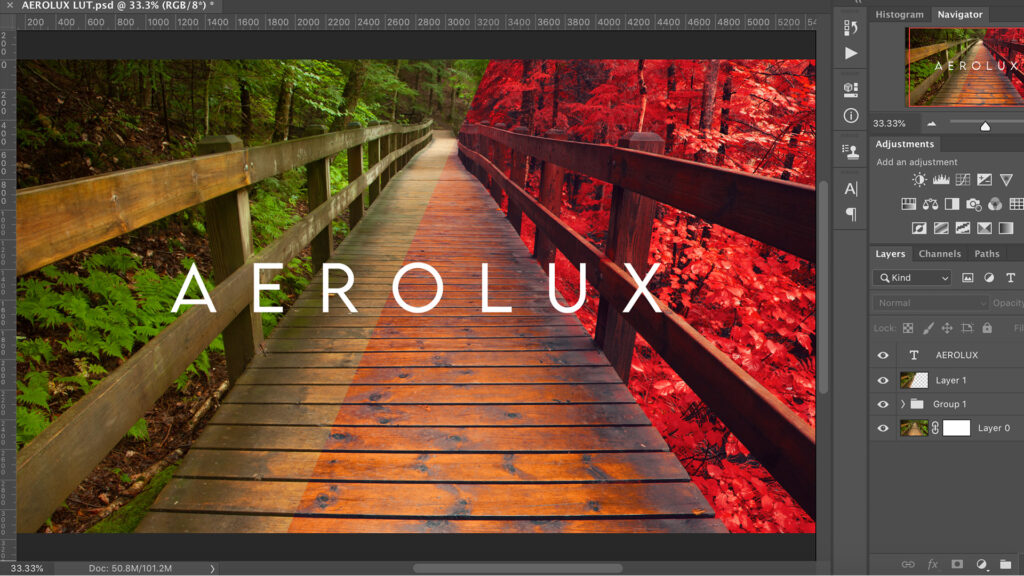 I started playing around infrared looks a few years ago after discovering Lomography's Lomochrome Purple 35mm. Lomochrome Purple has an extraordinarily unique look as well. It turns green hues purplish and blue hues a tint of green. Super interesting right? What's also awesome is the Lomochrome Purple film is still being produced by Lomography!
But if you're a digital photographer or don't have a 35mm film camera at the moment, I did create my own RunNGun Purplechrome LUT, inspired by Lomochrome, that I also have available for download. 
Check out the http://therunngun.com/shop/ for all of my LUTs, Lightroom Presets and other photography assets. I try my best to come up with a new "look" or preset at least once a month, so be sure to check back often!
Get out & go shoot!